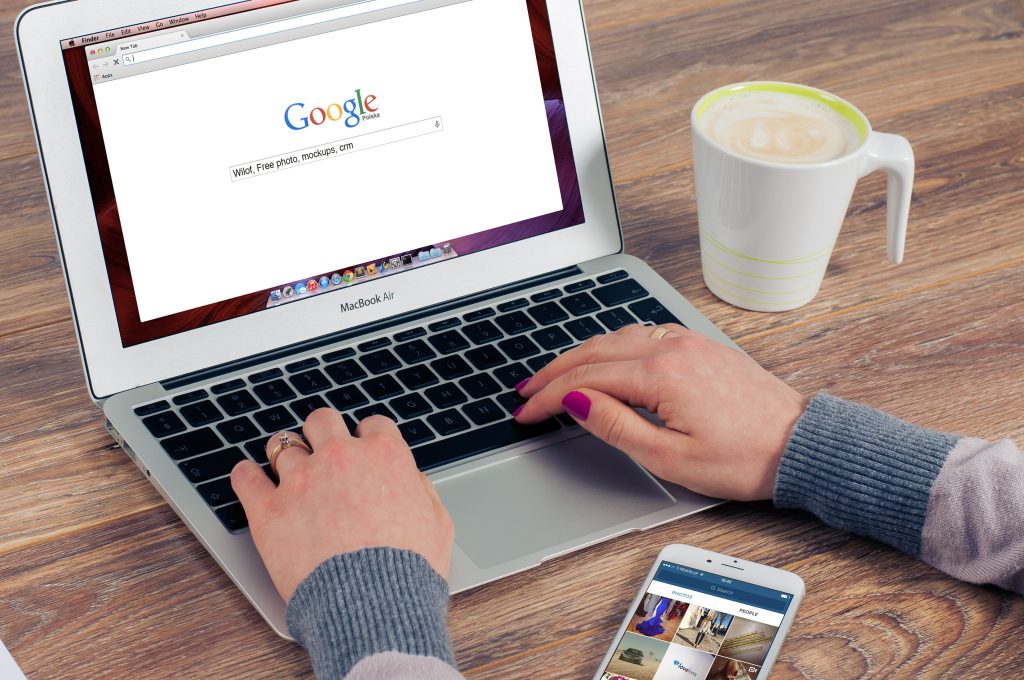 What Is Google Ads Transparency Tool?
Businesses have a wide range of opportunities to promote their goods and services in the modern digital environment. Among these, Google Ads has distinguished itself as a game-changer by providing unmatched reach and accuracy in targeting potential clients. But as the field of internet advertising develops further, openness has turned into a crucial element of success. Businesses can now obtain priceless insights into their campaigns thanks to the Google Ads Transparency service, assuring efficient resource allocation and significant returns. This essay examines the importance of Google Ads Transparency, the ground-breaking mechanism that powers it, and how working with Meta Marketing may help your marketing initiatives reach new heights.
Google Ads' Predominance
A key player in the field of digital advertising is Google Ads, previously Google AdWords. With the use of this pay-per-click (PPC) platform, businesses may have their advertisements appear on Google's search results pages and partner websites, therefore contacting potential clients just when they are expressing interest. Google Ads offers an unmatched chance to interact with your target audience because to its unrivalled network and billions of daily searches.
Google Ads Transparency Tool
The Google Ads Transparency tool, a ground-breaking solution that gives companies better insights into their advertising efforts, is at the centre of this transparency revolution. The main characteristics of this tool are:
Performance Metrics: Access to crucial information including click-through rates (CTR), conversion rates, cost per click (CPC), and return on ad spend (ROAS) is provided through performance metrics. Businesses can correctly assess the success of their efforts thanks to these information.
Keyword analysis: By concentrating on the keywords that are generating the most traffic and conversions, organizations may fine-tune their keyword strategies.
Ad Variation Insights: Analyzing several ad versions indicates which ones connect with your audience the best. Transparent insights make it possible to design engaging advertisements.
Transparency in Budget Allocation: The tool gives you a clear picture of how your budget is allocated among campaigns, ad groups, and keywords. This openness makes it easier to make wise judgments about budget changes.
Audience Behaviour: Gain understanding of the characteristics, pursuits, and conduct of your target market. Businesses are empowered to adjust their advertisements for optimal relevancy via transparent audience data.
Meta Marketing: A Way to Improve Your Marketing
While the Transparency tool and Google Ads offer a strong basis, working with a seasoned marketing firm like Meta Marketing may greatly increase your results. Here are some ways that meta marketing might improve your marketing efforts:
Expert Advice: Meta Marketing has a team of seasoned specialists that are well knowledgeable about Google Ads and the ever-changing world of digital marketing. Their experience guarantees careful campaign execution and strategic planning.
Customized Strategies: Because every company is different, Meta Marketing works directly with you to develop individual marketing plans that are in line with your objectives and target market.
Transparent Reporting: The heart of Meta Marketing's strategy is transparency. They offer insights into every aspect of campaign performance in their thorough, user-friendly reports, allowing you to monitor development, gauge success, and take well-informed choices.
Continuous Improvement: Meta Marketing's dedication to openness goes beyond reporting. They continuously track and refine your initiatives to guarantee the best outcomes all through your marketing journey.
Transparency isn't simply a catchphrase in the dynamic world of digital advertising; it's a key to success. Adopting Google Ads Transparency gives companies the ability to make data-driven decisions, build relationships of trust, optimize campaigns for top performance, and follow moral standards. The launch of the Google Ads Transparency tool, which offers companies thorough visibility into their advertising activity, furthers this endeavour.
You may fully use transparent advertising by collaborating with Meta Marketing. Your marketing journey will be extremely transparent and effective because to Meta Marketing's depth of experience, personalized plans, open reporting, and ongoing improvement. Contact Meta Marketing now to take the next step toward transparent advertising success. Boost your marketing initiatives, take advantage of Google Ads Transparency, and drive your company to new heights of success.
Website: https://metamarketing.ca/
Meta Marketing | Daneshmand Magazine | Salam Vancouver Magazine | Salam LAX | Salam 118 | IRACA | Sienna Renovations | Century Cabinets | Century Cuts | Broadway Cabinets | Doctor Home Inspections | Concord Home Inspections | Concord Solar | Concord Marketing | Cornerstone Printing | Wintek Glass | Shadi Ghayem | Ajd