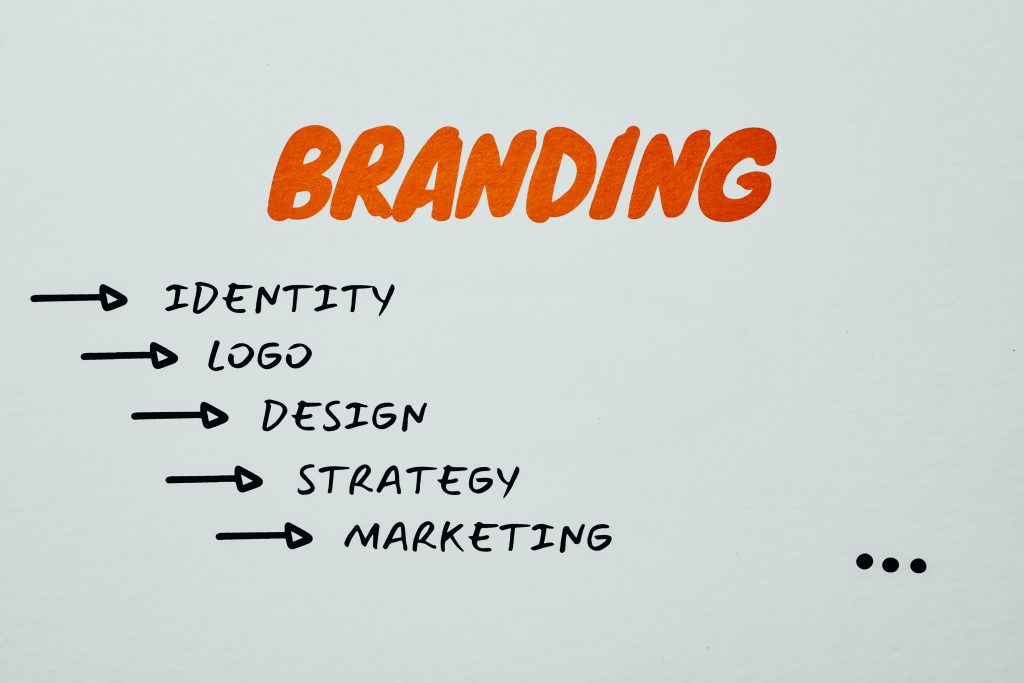 Building Your Personal Brand Online: Unleashing Your Unique Digital Identity
In today's digital age, personal branding has become more crucial than ever. Whether you're an entrepreneur, freelancer, or professional seeking new opportunities, cultivating a strong personal brand online can significantly enhance your visibility, credibility, and professional growth. With the power of the internet at your fingertips, building your personal brand has never been more accessible. In this blog post, we will explore effective strategies to help you establish and amplify your personal brand in the vast online landscape.
Define Your Brand Identity:
Before diving into the online realm, take the time to define your brand identity. Start by identifying your unique strengths, passions, values, and expertise. Consider your target audience and what sets you apart from others in your field. Craft a compelling personal brand statement that reflects your essence and communicates your value proposition effectively.
Build a Professional Website:
A personal website serves as your digital home base, allowing you to showcase your expertise, accomplishments, and portfolio. Invest in a professional-looking website that reflects your brand identity. Include an engaging biography, an updated resume or portfolio, testimonials, and a blog or resources section where you can share valuable insights. Ensure your website is visually appealing, mobile-friendly, and optimized for search engines.
Curate Engaging Content:
Content creation is key to establishing your expertise and attracting an engaged audience. Create and share valuable content that aligns with your brand and resonates with your target audience. Blog posts, articles, videos, podcasts, and social media posts are all excellent mediums to showcase your knowledge and insights. Be consistent in delivering quality content, and encourage interaction and discussion to foster meaningful connections.
Leverage Social Media Platforms:
Social media platforms offer powerful tools to build and expand your personal brand. Choose platforms that align with your target audience and industry, such as LinkedIn, Twitter, Instagram, or YouTube. Optimize your profiles with a professional photo, a captivating bio, and a link to your website. Regularly share content, engage with your audience, and participate in industry discussions. Utilize hashtags and relevant keywords to increase discoverability.
Network and Collaborate:
Building relationships is crucial for personal branding. Engage with influencers, industry experts, and like-minded professionals in your niche. Participate in online communities, attend virtual events, and join relevant groups on social media. Offer value, share insights, and support others. Collaborate on projects, contribute to guest posts or podcasts, and seek speaking opportunities to increase your visibility and expand your network.
Online Reputation Management:
Your online reputation can significantly impact your personal brand. Monitor and manage your online presence by regularly conducting a Google search of your name. Respond professionally to feedback, reviews, and comments. Demonstrate authenticity, integrity, and professionalism in your online interactions. Showcase your expertise by contributing to reputable publications or being featured as a guest speaker on podcasts or webinars.
Engage with Your Audience:
Building a personal brand is about establishing genuine connections. Respond to comments, messages, and inquiries promptly and thoughtfully. Show appreciation for those who engage with your content. Actively participate in discussions, answer questions, and provide valuable insights. Building a loyal community around your personal brand requires consistent engagement and a genuine interest in helping others.
In the digital age, building your personal brand online is a powerful way to showcase your expertise, attract opportunities, and establish yourself as a thought leader in your industry. By defining your brand identity, leveraging online platforms, curating engaging content, and actively engaging with your audience, you can create a compelling and authentic personal brand that sets you apart from the crowd. Embrace the digital landscape, seize opportunities, and unleash your unique digital identity to thrive in today's interconnected world.
---
Follow us
@metamarketingca  to learn more about marketing and reach out for our marketing services.
Contact us:
604 4482272
info@metamarketing.ca
---
You can also find us through our  supportive affiliate partners:
Meta Marketing | Daneshmand Magazine | Salam Vancouver Magazine | Salam LAX | Salam 118 | IRACA | Doctor Home Inspections | Concord Home Inspections | Concord Solar | Concord Media | Cornerstone Printing | Wintek Glass | Shadi Ghayem |